Gambling Health Alliance - RSPH
The objective of the Alliance is to bring together organisations and individuals, specifically policy makers, who have a shared interest in reducing the damage caused to health and wellbeing from gambling. 
The Alliance will support policy-making and policy makers to address the social, economic and cultural factors that contribute to gambling harm and the inequalities in health caused by it. The alliance will seek to:
Highlight the levels of gambling harms
Engage and inform policy makers, Government, NGOs and public health communities in order to encourage a coherent and co-ordinated response to reducing gambling harms
Promote evidence so it can be translated into practical steps 
Undertake periodic surveys and polling to inform GHA campaigns to increase awareness of the health harms from gambling
Focus on prevention, early intervention, and increased community engagement. 
 Website link: https://www.rsph.org.uk/our-work/alliances/the-gambling-health-alliance.html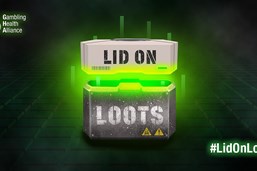 Share with friends