Inclusion Health
Briefings
Doctors of the World have produced a mainstream vaccination briefing which includes details around the update data sharing section of the Migrant Health Guide, as well as brief considerations on the impact that 'vaccine passports' could have on already socially excluded population. DOTW-UK-Policy-Briefing-COVID-19-Vaccine.pdf (21/06/2021)(doctorsoftheworld.org.uk)
The JCVI advised  prioritising homeless people and rough sleepers for the COVID-19 vaccine within cohort 6 (11 March 2021). The NHS issued a mobilisation guide to support rollout.
BMJ article on prioritising inclusion health groups for covid-19 vaccination and practical ways to do this by Amy Stevens, available here (28/5/2021).
Research
Research (07/06/2021)by Healthwatch England and Traverse exploring vaccination confidence provides useful lessons for inclusion health groups.
Resources
The Leeds Gypsy and Traveller Exchange have put together this video resource (30/04/2021) which addresses key concerns around the COVID-19 vaccination. 
COVID-19 translated advice and guidance is available on the PHE Migrant Health Guide here (17/02/2021)
PHE COVID-19 guidance collection page for the general public includes translated versions here (22/07/2021)

A letter from NHS England and NHS Improvement and Public Health England explains how people can get the COVID-19 vaccine and if they want to, register at a GP practice. Whilst stressing that people do not need to have a GP or an NHS number to get the COVID-19 vaccine, it reassures that COVID-19 vaccines are safe and available to every adult living in the UK, free of charge without any immigration checks. And people can organise their vaccination by contacting their local GP practice or by going to a walk-in or pop-up vaccination centre. Staff and volunteers supporting people who don't have an NHS number, are asked to share this letter  (13/08/2021)which is also published in COVID-19: migrant health guide (17/02/2021) with their service users.

The letter has now been translated into over 20 languages. The letters can be downloaded here: https://www.gov.uk/government/publications/covid-19-vaccine-information-for-people-without-an-nhs-number

Doctors of the World's latest addition to the range of accessible, translated information resources about the Covid-19 Vaccine: How to register with a GP and book a vaccine - animation. This animation illustrates 11 steps explaining how everybody can register with a GP without the need for documentation, and how to book vaccine appointments.
Accessible info for people experiencing homelessness and frontline workers

 - You can receive free hard copies of the materials 

here

.
Vaccine Confidence Toolkit
Doctors of the World have kindly shared their Vaccine Confidence Toolkit, a resource aimed at assisting community leaders in encouraging people to take up the vaccine.
The toolkit includes Vaccine Confidence slides and speaker notes and will soon be available in 5 community languages.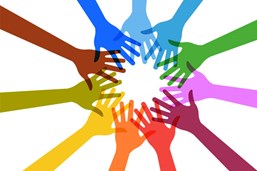 Share with friends