Mental Health support resources - Covd19
Please find below a list of current resources that are available online to support Mental Health & Wellbeing as part of the COVID-19 response.  The full list can also be downloaded and shared, see document link at the foot of this page. 
These resources do not necessarily reflect the policies or guidance of Public Health England. While we will try to ensure content is updated regularly, please be aware that we cannot guarantee that the most recent content is being linked to.
Web: https://yhphnetwork.co.uk/links-and-resources/health-wellbeing-support-as-part-of-the-covid-19-response/mental-health/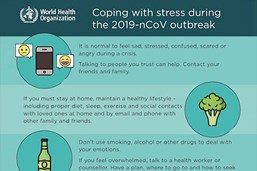 Share with friends