Sexual Health
Please find below a list of current resources that are available online to support Sexual Health. These resources do not necessarily reflect the policies or guidance of Public Health England. While we will try to ensure content is updated regularly, please be aware that we cannot guarantee that the most recent content is being linked to.
Standing With You - COVID-19 Guidance: Provision of Sexual Services to the Community
The British Association for Sexual Health (BASHH) has issued draft guidance on the provision of sexual health services to the community during the COVID-19 (coronavirus) pandemic. This guidance has been informed through joint working with national reproductive health and HIV partner organisations. Please note that this guidance is currently in draft format, with an updated version expected in the coming days.
Coronavirus (COVID-19) infection and abortion care
See guidance for healthcare professionals on coronavirus (COVID-19) infection and abortion care, published by the Royal College of Obstetricians and Gynaecologists, Faculty of Sexual and Reproductive Healthcare and the British Society and Abortion Care Providers. There is also Q&A information for women seeking abortion.
Faculty of Sexual & Reproductive Healthcare COVID-19 Resources and Information for SRH Professionals
See here for guidance and additional information
https://www.fsrh.org/fsrh-and-covid-19-resources-and-information-for-srh/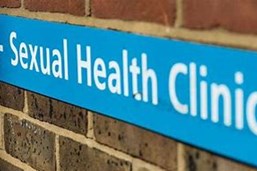 Share with friends