All Our Health
All Our Health is a resource to help health and care professionals in England maximise the impact they can have on improving health outcomes and reducing health inequalities.
Front-line health and care professionals can achieve this by:
carrying out proactive work to prevent illness or protect health, and measuring your impact when you do this
working with people, families and communities to equip them to make informed choices and manage their own health
making every contact count
All Our Health: personalised care and population health
A framework of evidence to guide healthcare professionals in preventing illness, protecting health and promoting wellbeing.
Contents
All Our Health e-learning
The All Our Health e-learning sessions have been developed to provide a bite-sized introduction to the wide range of topics covered within the All Our Health framework. Within these sessions, you'll find signposting to trusted sources of helpful evidence, guidance and support. You can dip in and out of the content as and when you need it.
Currently, there are seven 17 All Our Health e-learning sessions available covering a wide variety of public health topics.
There are a wide range of other All Our Health topics which will be created into e-learning sessions over the course of 2019 and 2020 and released as they are developed. To view the full range of All Our Health topics, visit https://www.gov.uk/government/collections/all-our-health-personalised-care-and-population-health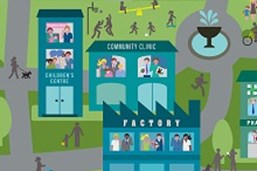 Share with friends