Cardio Vascular Disease Prevention
Cardiovascular disease prevention
Cardiovascular disease is usually associated with a build-up of fatty deposits inside the arteries – known as atherosclerosis – and an increased risk of blood clots. It can also be associated with damage to arteries in organs such as the brain, heart, kidneys and eyes.
The three main conditions are:
coronary heart disease (which can cause angina or heart attack)
stroke
peripheral arterial disease (also known as peripheral vascular disease)
CVD is one of the main causes of death and disability in the UK, but often it can be prevented by leading a healthy lifestyle.
Regional Healthy Hearts Websites
There are lots of free resources available for health and care professionals to access via the following regional Healthy Hearts websites:
https://www.westyorkshireandharrogatehealthyhearts.co.uk
https://www.humbercoastandvalehealthyhearts.co.uk/
Other Resources
The Royal College of Nursing has collated a range if links to CVD campaigns and resources for health care professionals.
Public Health England has a range of guidance on preventing cardiovascular disease on their Health Matters Website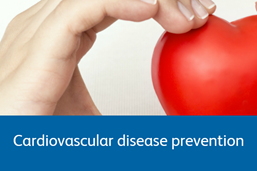 Share with friends