Health Literacy Toolkit
Public Health England, NHS England and Community Health and Learning Foundation, we have invested in an innovative project to develop, test and implement a range of strategic and practical interventions towards improving health literacy.
A Health Literacy toolkit was developed as part of this project. It contains a suite of resources that will be helpful in raising awareness of health literacy and upskilling the health, care and wider public health workforce.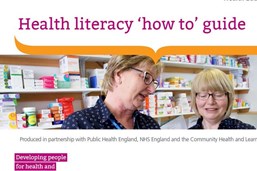 Share with friends