Connect 5 Training success for the regions Fire and Rescue Services
13 June 2017
Congratulations to staff representing each of the regions Fire and Rescue Services for successfully completing the Connect 5 cascade Mental Wellbeing Brief Intervention Train the Trainers course.
Connect 5 is an evidence-based programme designed to equip the workforce to have meaningful conversations around mental wellbeing and increase skills in applying practical evidence-based activities that participants can use in helping someone to improve their mental health and wellbeing.
The Mental Health and Suicide Prevention Community of Improvement (CoI) has supported the Fire and Rescue Service to access this training as it will directly support the regions 'Safe and Well' strategies which aim to make improvements in people's health and wellbeing in addition to the fire safety messages already delivered.  
A special thanks to Elysabeth Williams, Connect 5 lead for the programme delivery and to the South Yorkshire Fire & Rescue Service for hosting this event.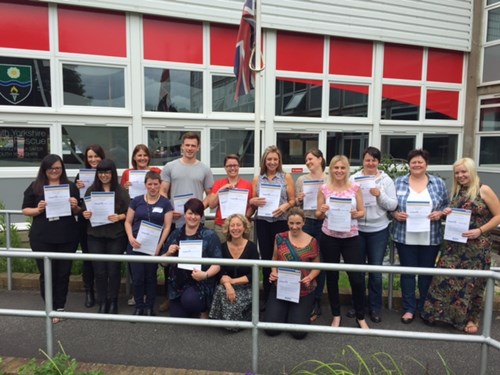 Further information on Connect 5 click here.
Share with friends