New Alcohol Stigma e-learning
10 November 2017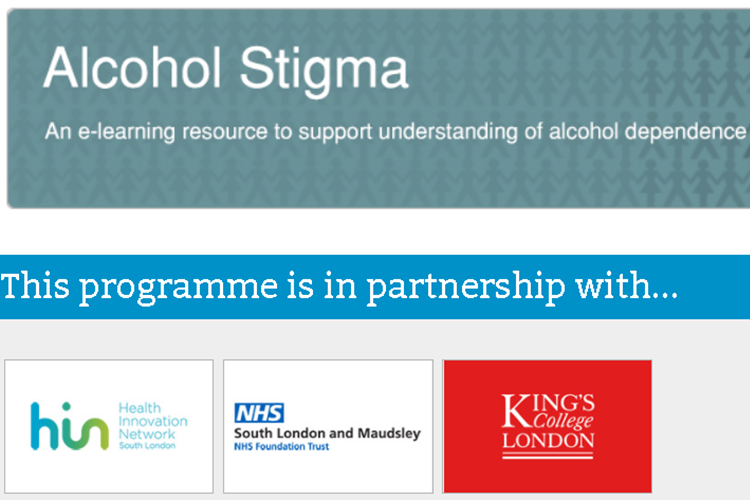 Every patient has their own, very personal story. For many people at the more severe end of the Alcohol Use Disorder (AUD) spectrum, alcohol dependence can be chronic and relapsing, like many other long-term health conditions. At the less severe end of the spectrum, people who drink in a hazardous way can benefit from simple brief interventions delivered by healthcare professionals. People with alcohol dependence should be referred to specialist care. NICE has identified a wide range of effective treatments for harmful drinking and alcohol dependence and has published comprehensive clinical guidelines for all NHS professionals (www.nice.org.uk/guidance/cg115).
Taking a moment to understand this may help to improve longer-term outcomes and reduce re-attendance. This training will be of interest to all NHS staff who come into contact with patients – from receptionists to A&E clinicians, nurses, hospital consultants, junior doctors, hospital porters and beyond.
If you already have an account with e-LfH, then you can enrol on to the Alcohol Stigma programme by logging in to the e-LfH Hub, selecting My Account > Enrolment and selecting the programme. You can then access the programme immediately in the My e-Learning section.
In order to access any e-LfH programme, you will need an e-LfH account. If you do not have one, there is a guide on this website that will support you to access e-learning for healthcare if you are not working in the NHS.  Click here
Share with friends