Raising Awareness of Health Literacy
16 April 2018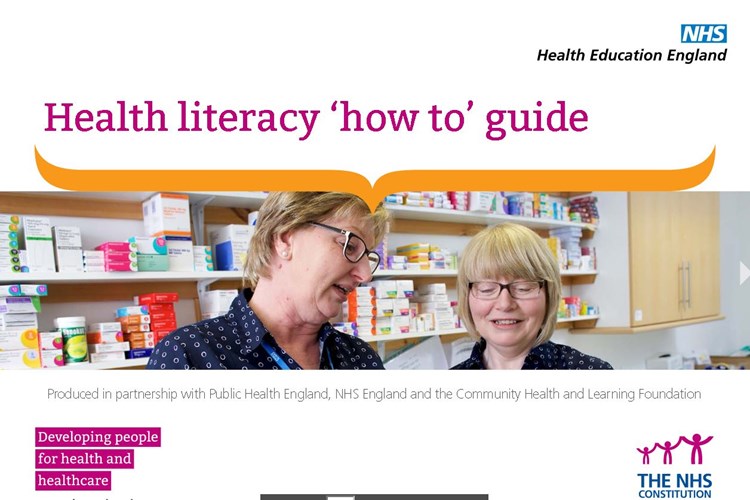 Health literacy is about people having the knowledge, skills, understanding and confidence they need to be able to use health and care information and services.
With Public Health England, NHS England and Community Health and Learning Foundation, we have invested in an innovative project to develop, test and implement a range of strategic and practical interventions towards improving health literacy.
This Health Literacy toolkit was developed as part of this project. It contains a suite of resources that will be helpful in raising awareness of health literacy and upskilling the health, care and wider public health workforce by:
Setting out the case for investment in health literacy interventions 
Describing some practical tools and techniques that practitioners in a variety of settings can implement, to enhance approaches and practice for those with low levels of health literacy. 
Providing an example of a session plan that was developed and delivered by the delivery partner for the East Midlands Health Literacy Demonstrator site to enable other suitably knowledgeable and qualified individuals to adapt and deliver similar workshop 
Showcasing case studies that demonstrate the impact of approaches developed as part of the East Midlands demonstrator site on both practitioners and patients.
Click here to access this resource
Share with friends