UKPHR Practitioner Registration Scheme Information
About the UKPHR Practitioner Registration Scheme
The UKPHR Practitioner Registration Scheme invites applications from public health teams, local government, primary care or any of the health and social care organisations including voluntary and third sectors who promote, protect, advocate for, develop and improve health with local communities and groups in Yorkshire and the Humber (Y&H). This is a programme of structured support designed to enable registration with the UK Public Health Register (UKPHR).
Please see the document 'Information on the Yorkshire and the Humber PH Practitioner Registration Scheme 2024' below to read more about the 2024 Scheme.
How to apply for a place for 2024
Your application will comprise of the following four documents:
Your completed 'UKPHR Baseline Self-assessment Form – 2024-25'
Your Job Description
Your CV
Your completed 'Yorkshire & Humber Scheme Application Form' – this must be signed by you and your line manager. The application form will be made available once applications open.
Completing the self-assessment is a key part of your application and should take a considerable amount of time and reflection to complete. Careful preparation of this document will form the foundation of your portfolio-writing. For anyone considering a future application to the Scheme, whether in the next cohort or beyond, completing the self-assessment will allow you to plan projects/training you will undertake to fill any gaps in experience and knowledge.
The information documents below are available to download and will guide you in completing your Baseline Self-Assessment.
Applications will open in 2024 (date TBC), and this will be announced to our mailing list first. We are unable to accept any applications made before this announcement.
To join our mailing list, or for any queries or questions about preparing your application, please email the team at PHPPYH@leeds.ac.uk.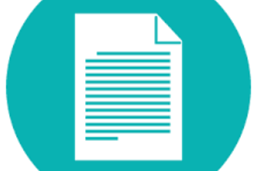 Share with friends