16 November 2018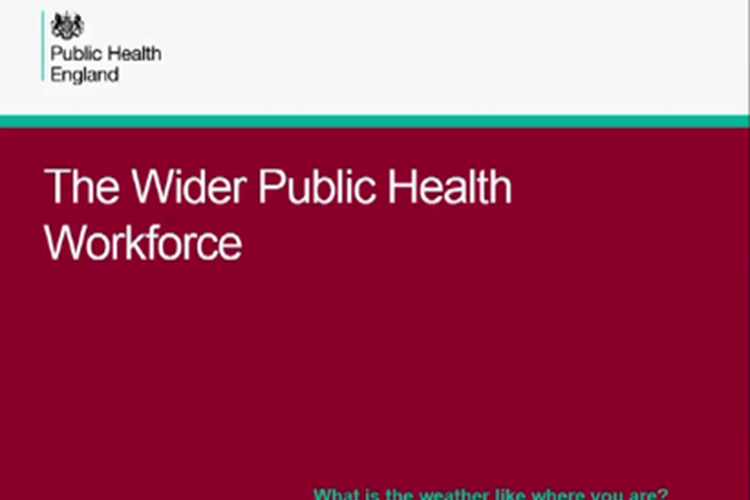 On Monday the 12 November, Public Health England held a webinar called 'The Wider Public Health Workforce' during which they presented emerging findings from the early stages of a review of this workforce. The webinar was an opportunity to discuss several questions concerning this workforce including who the term 'Wider Public Health Workforce' might refer to and whether the distinction between 'wider' and 'core' workforce is useful or necessary. Attendees gave us interesting feedback on these points.
Click Here to access a recording of the webinar
---
PHE Health and Wellbeing monthly update
Download the latest Newsletter
---
BBC News/Health
Feed source currently unavailable.
---
Journal of Public Health
Feed source currently unavailable
Public Health England News
Feed source currently unavailble.
The Public Health England Campaign Resources Centre
Our partnerships with Local Authorities and the NHS play a key role in the success of our award-winning marketing campaigns. Click here to access the latest Campaign materials.
---
---
---